As a centre of excellence for mobile communication and innovation we at evolaris see ourselves to be building bridges between research and economy.
Current issues
Exploring the Styrian staterooms with your own smartphone
17 September 2014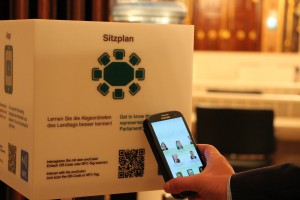 The Styrian state parliament based in the so called "Landhaus" is highly admired by locals as well as tourists. Many people know the inner courtyard of the building whereas only little ever got to see the stunning state rooms. In order to make this rooms accessible also outside the designated opening hours evolaris installed a so called evoCube which provides relevant information about the state parliament itself and a 360° virtual tour through the rooms.
Read more »
evolaris as finalist at the Fast Forward Award 2014
12 September 2014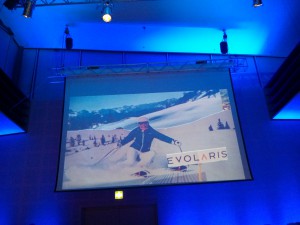 With "smart ski goggles", an application for data-goggles which enables skiers to retrieve real-time information via a mini-display inside the goggles, evolaris entered the finals of the Fast Forward Award, the business prize awarded by the Federal State of Styria.
Read more »
26. Digitaldialog: Industry 4.0 – On the Way to the Future of Manufatcuring
01 September 2014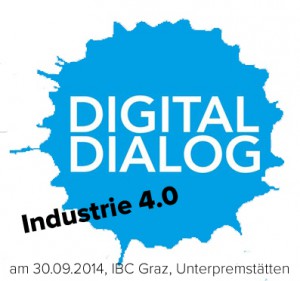 Which challenges and opportunities arise from Industry 4.0 for the industrial sector and what the fourth industrial revolution means for staff working in smart factories will be discussed by experts from science and economy in the course of the 26th Digitaldialog on 30 September.
Read more »