Smart Glasses and augmented reality are already utilized in many areas and increasingly change the way of how digital information is displayed. At the same time technical framework conditions (connectivity, bandwidth, processing power, miniaturisation, optics etc.) for smart vision solutions are continuing to develop rapidly, whilst the hype around fitness apps, activity trackers and smartwatches paves the way for a wider dissemination of wearables. However, the strengths of smart glasses, smart watches and wearables in general do not only lie in measuring or displaying information. It's rather the potential of cross-linking the devices among each other and considering the respective context, which enables truly smart and value-added services.
You'll find detailed information about our Smart Vision solutions either on our Smart Ski Goggles product site or by having a closer look at our reference projects.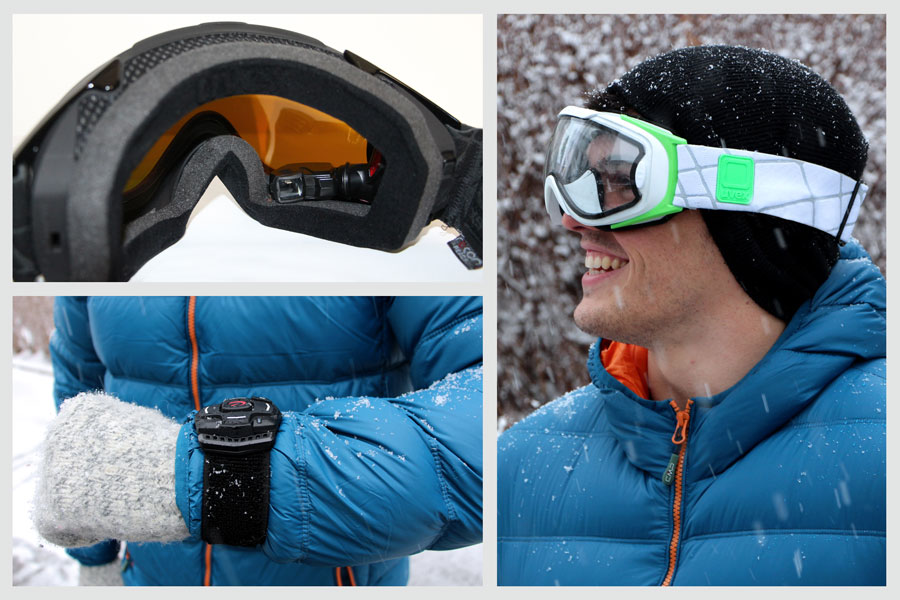 How will your company benefit from our innovative solutions?
Particularly within the tourism sector, the implementation of innovative services and technologies is relevant when it comes to public and media awareness. Modern digital services are already presumed within a broad range of sectors, including tourism, and are not only perceived by a technically oriented target group. Digital smart vision assistance systems enable clients and guests to literally "keep an eye" on relevant information. Smart Ski Goggles, for instance, empower skiers to retrieve live information regarding e.g. waiting time at lifts or information about interesting locations and to navigate from one spot to another. Using the augmented reality technology, real objects or locations can be enriched with digital 3D models or additional information.
Why is evolaris the right contact for you?
For a successful application of smart vision solutions a number of technical, social and organisational aspects need to be considered, for instance, interaction concepts, visualisation, usability, social acceptance, technical interfaces etc. With our longstanding experience and know-how we support companies, as an experienced and reliable partner, from the initial idea to the roll-out. In addition to the concept development and implementation of market-ready solutions, we enable companies, by developing prototypes and setting up trials, to test innovative technologies and applications within their real-life business environment and to quickly identify innovation potentials.